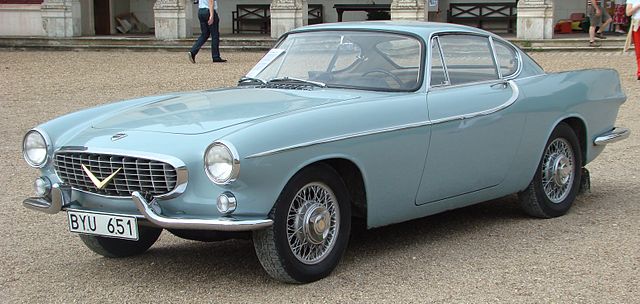 Image Source : Wikimedia
There's a bit of a rumor out there that classic vehicles that you can use as daily drivers are rare and expensive. Nothing could be further from the truth. There are plenty of classic cars that you can still use on a daily basis that are just as affordable as they are reliable.
Before you hop into the market looking for your next classic vehicle, there are a few things you have to ask yourself: How rare is the vehicle? How expensive is it? How does a classic car insurance work? How available are parts if something goes wrong? How much fun is it to drive?
To help you narrow your search, we've compiled a list of the top 20 classic cars to drive daily. Let's take a look.
1.Mazda Miata MX-5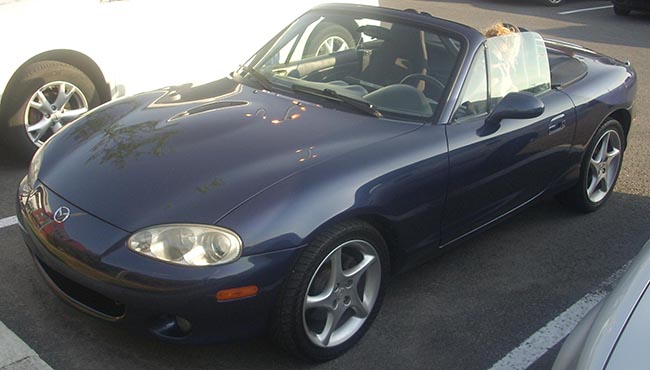 Image Source : Wikimedia
The Miata MX-5 is a fun classic that'll give you an excuse to get out of the house every day. This sports vehicle has been around for two and a half decades due to its responsiveness on the road as well as its affordability. You can think of the Miata MX-5 as the "average man's" sports car which makes it a fun little daily driver to zip around town.
2.Volvo 242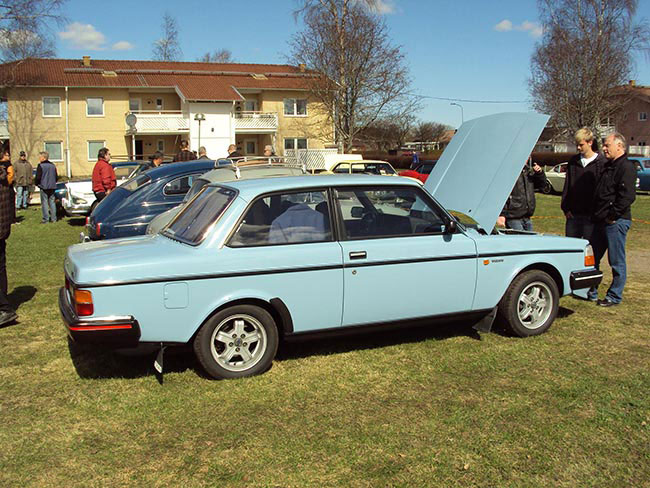 Image Source : Wikimedia
Volvos are known for their safety and reliability. Not only is the 242 reliable and safe, but they're also stylish. Also, they're highly durable. Just think of the 242 as a tank that you can take to the store when you're running low on groceries.
3.Toyota FJ60

Image Source : Wikimedia
The FJ60 is the perfect daily driver for off-road warriors. Durable and reliable, the FJ60 is an all-weather vehicle that you can drive in practically any environment. It's predecessor, the FJ40 Land Cruiser, is also a reliable vehicle, but the FJ60 is considered the superior choice due to its advanced design. You can't beat being able to drive off the beaten track whenever you want.
4.Saab 900 Turbo 16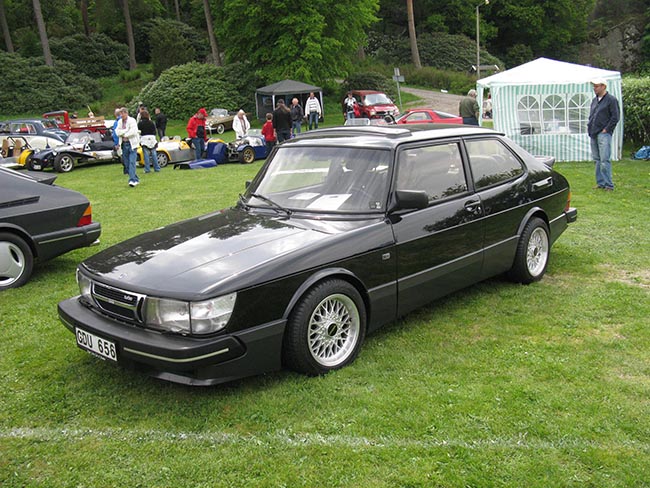 Image Source : Wikimedia
The Saab 900 is a true workhorse. It's practically the epitome of the "every day classic vehicle". The Saab 900 is slow to rust, has a turbo that really pushes it down the road, and a tough interior to boot. The unique styling has created two camps - those who absolutely adore this car or those who outright hate it. There's rarely an in-between. Though as of this time, there seems to be more lovers of the Saab 900 than haters. Simply care for your Saab 900 like you would care for any other vehicle that you would drive on a daily basis, and you should be satisfied with its performance.
5.Ford Mustang (1964½-1966)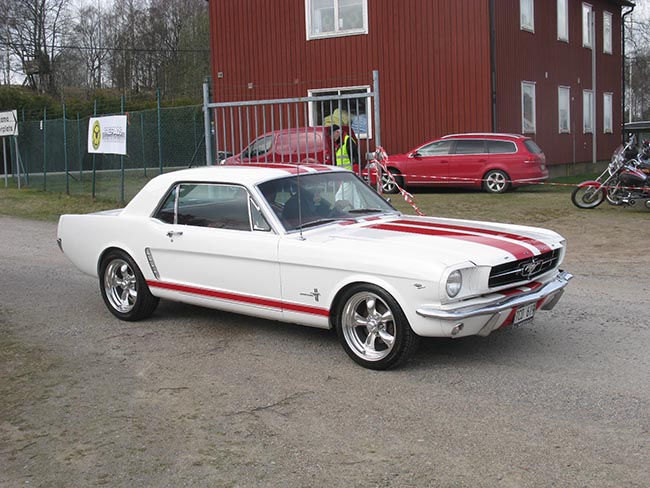 Image Source : Wikimedia
Yes, we're talking about the original pony car. When you think of a daily driver, the original Ford Mustang likely doesn't come to mind. In fact, it's probably not even a consideration for most people, but hear us out on this one. Though nowhere near as powerful as later Mustang generations, this is the vehicle that started a legacy that has lasted for generations. It's small, light, fast and most importantly, stylish. Furthermore, this classic car is surprisingly affordable making it a top contender as the perfect classic daily driver.
6.Datsun 240Z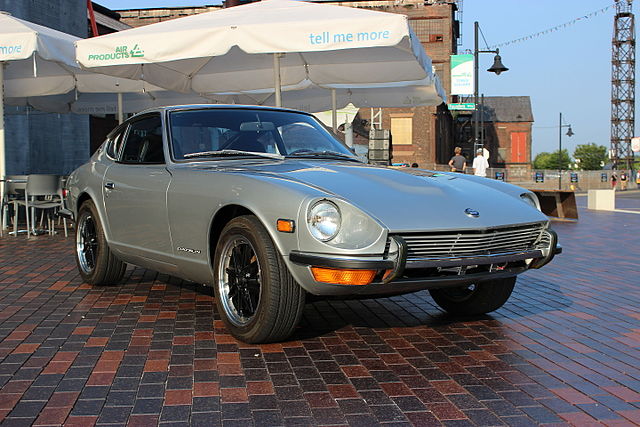 Image Source : Wikimedia
This Japanese made sports car has a lot to offer. With its rear-wheel drive and tough looking aesthetics, enthusiasts around the world view the 240Z as the epitome of Japanese sports vehicles for the common man. It's fast, reliable, and you can own one today at affordable rates. Just imagine yourself driving around town in a classic Japanese sports car. The experience would be unique to say the very least.
7.Mercedes-Benz W113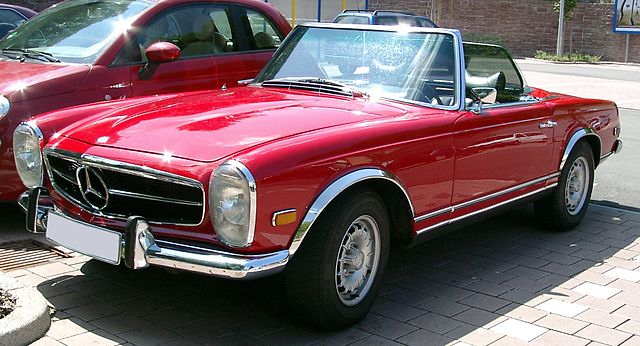 Image Source : Wikimedia
Though still considered to be a class act to this day, the Mercedes-Benz W113 can still be used as a daily driver. It's classy enough that your neighbors will compliment you every time you drive down the street, but not so much so that you have to worry about parking it somewhere and returning to find it stolen. You can put around 250,000 miles on the engine before you have to worry about a rebuild.
8.Honda CR-X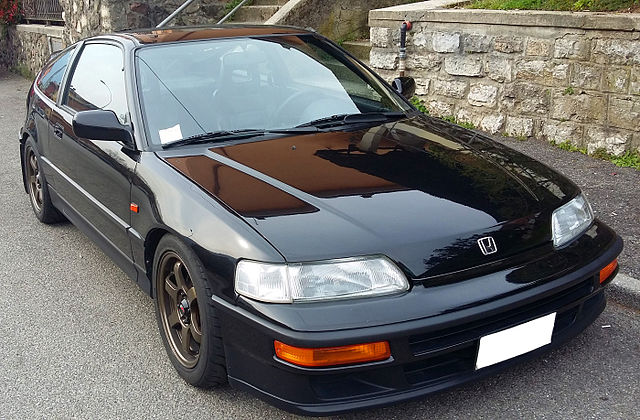 Image Source : Wikimedia
If you're looking for one of the most reliable classic vehicles that you can get your hands on, then look no further than the Honda CR-X. It's not the fastest vehicle in the world, and some people claim that it doesn't have a "soul", but you'll be able to turn the key every morning and know that it'll get you back and forth to work every day. Plus, it's still fun to drive. Honda has an excellent reputation for reliability and superb manufacturing.
9.BMC Mini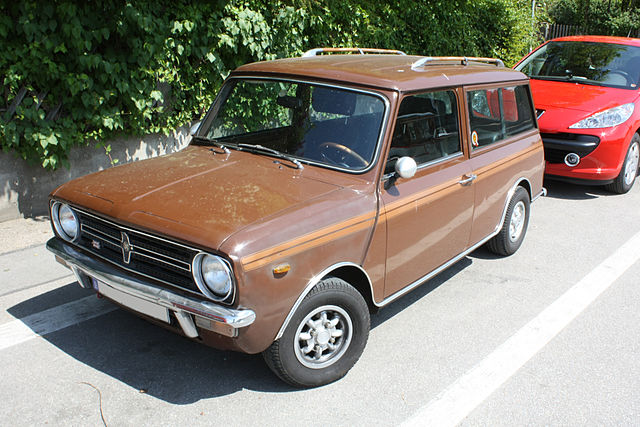 Image Source : Wikimedia
This bite-sized classic vehicle is a top contender as a daily driver. For one, it isn't terribly expensive. Second, there's great fun to be had when you take one of these on the road. Finally, who doesn't love the BMC Mini? Sure, they're not quite as reliable as other cars on this list, but that's offset by the fact that this vehicle is so fun to drive.
10.VW Golf MkI (or II)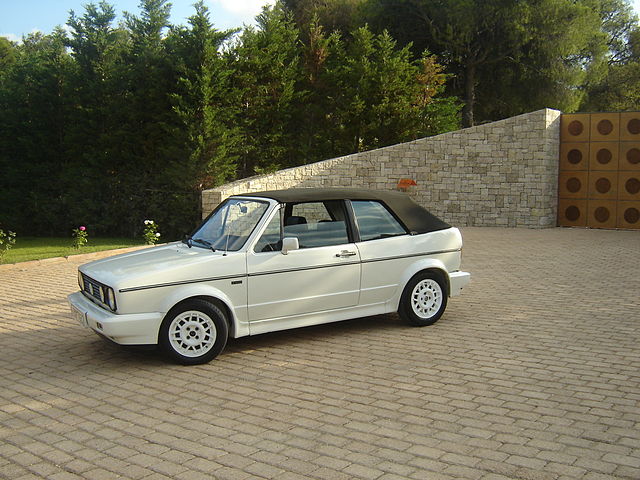 Image Source : Wikimedia
It isn't a surprise that the vehicle built to replace the iconic Beetle made this list. VW harnessed Auto Union's innovative technologies (water-cooled cars and front-wheel drive) to create the Golf. Just like the mini, the Golf is a blast to drive. Furthermore, due to its tight engine and transaxle, there's plenty of room for passengers. Don't be surprised if a grin spreads across your face every time you go out for a drive.
11.BMW E30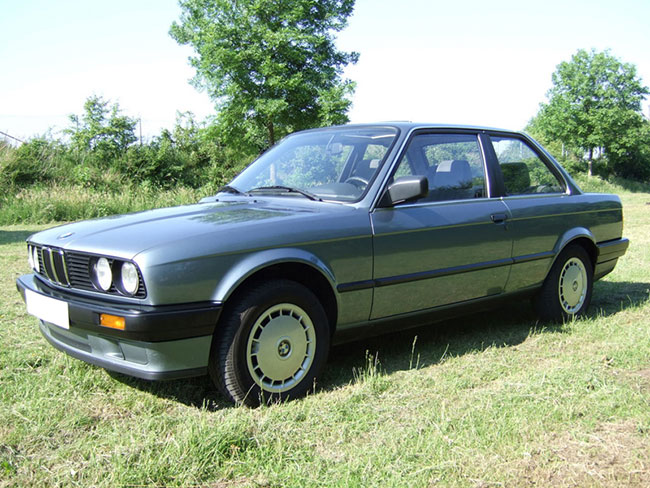 Image Source : Wikimedia
Over the years the E30 has become somewhat of an icon. Its affordable pricing and superior performance have made it the perfect choice as a daily driver for many enthusiasts. You'll commonly find the E30 at raceways. You could say that you should start with the E30 if you're unfamiliar with the world of performance vehicles, but of course, simply driving it due to its reliability is also a good reason to make the investment. With parts plentiful and an overall simple design, the BMW E30 is among the most affordable classic vehicles not only to purchase, but also to upkeep.
12.VW Beetle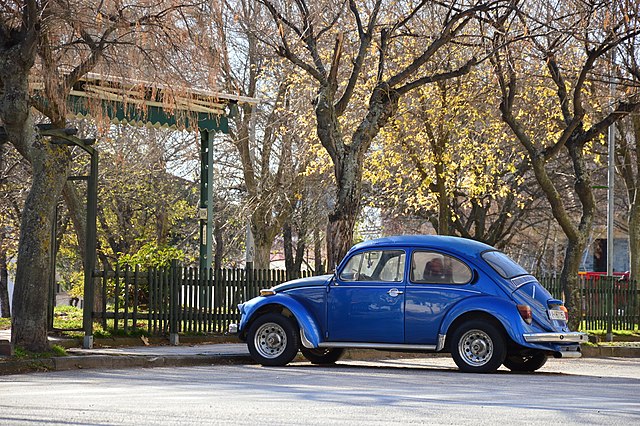 Image Source : Wikimedia
Would you believe me if I told you that Adolf Hitler himself was the sole reason that VW Beetles existed in the first place? Ferdinand Porsche developed the Beetle at Hitler's request. It was originally designed as the ultimate "People's Car". Despite its somewhat controversial origins the Beetle has proven to be exactly what Hitler envisioned it to be all those years ago - a common car for people to use on a daily basis. With 21 million units pressed into service while it was still in production, the Beetle isn't going anywhere anytime soon. That also means that there are plenty of spare parts out there to keep repair and maintenance fees low. If you're looking for true German ingenuity at its finest, the VW Beetle is an excellent choice.
13.Volvo P1800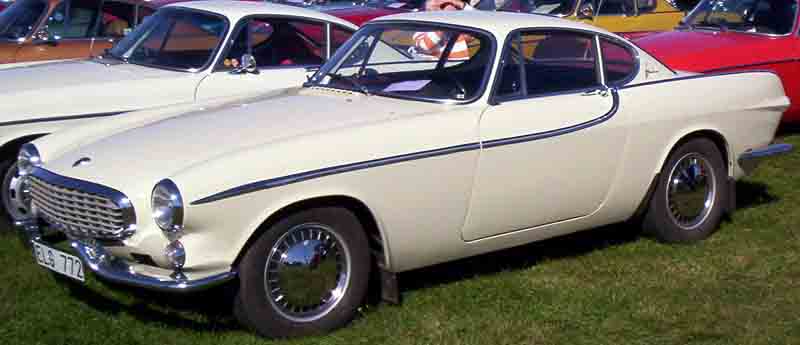 Image Source : Wikimedia
Feats of extraordinary renown have been accomplished with the Volvo P1800. The most notable being the time that Irv Gordon of Long Island took his P1800 on a 3 million mile road trip across America on a single engine. If that doesn't communicate the true reliability of this vehicle then we don't know what will. As a side note, don't expect your P1800 to crank out 3 million miles without severe consequences. Still, there's no denying that if you take care of this vehicle, it will most certainly take care of you. The four-cylinder Volvo engine doesn't pump out much in terms of speed (unless you consider 100 horsepower to be fast), but it'll get you where you need to go. What more can you ask of a daily driver?
14.Alfa Romeo 105/115 Series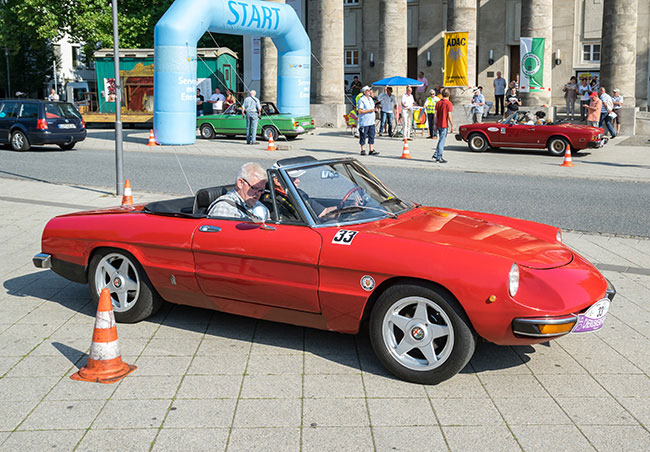 Image Source : Wikimedia
Just one look at one of these classic vehicles will likely make you think "out of my price range". Well, you're still in luck because this Italian car is quite affordable. Also, it's known for its reliability so that you can use it on a regular basis. We'd be remiss not to mention how pleasurable the rumble of the engine is when you fire it up in the morning. The Alfa Romeo sounds just as tough as it looks. You can't beat that.
15.Rover Vitesse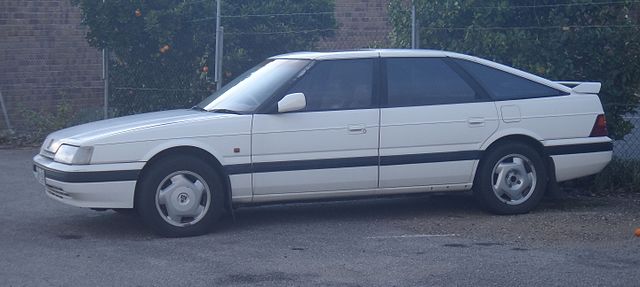 Image Source : Wikimedia
Initially, this performance coupe didn't have a great reputation. The SD1 was known for rusting over time and not being the most reliable car out there. However, when the Vitesse version of the vehicle launched, all of those past mistakes were corrected. And even if you ran across someone with one of those troublesome SD1's there's a good chance that the owner went out of their way to clear out the rust and ensure that the vehicle received the due care that it deserved. If you're able to find a Rover Vitesse today in Targa Red or Moonraker Blue then prepare to receive some stares of admiration.
16.Porsche 924S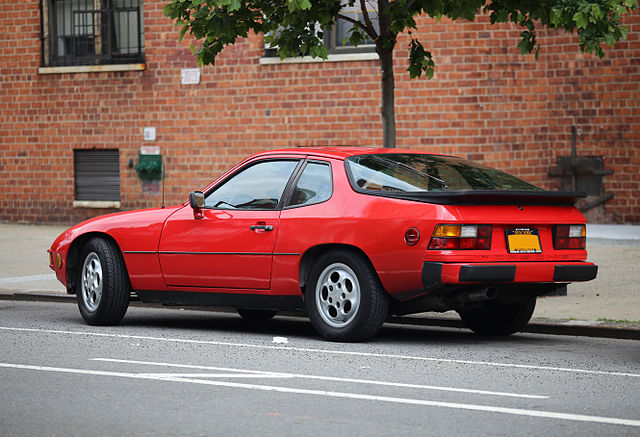 Image Source : Wikimedia
You didn't think that you'd find a Porsche on this list, did you? Though the 924S had a fairly high price tag during its initial launch, it's much more affordable in today's classic car market. That's mainly because the 924S was more of an "entry-level" Porsche. People bought this car to discover what Porsche's were capable of before moving on to something else up the ladder. For the sake of clearing up any confusion, understand that there's a difference between the Porsche 924 and the 924S. The 924S, the latter of the two models, was capable of better torque, had a nice build quality, and was in overall better shape. This is a fun vehicle to drive. With excellent fuel economy, the Porsche 924S would make a great daily driver.
17.BMW 528i (1981)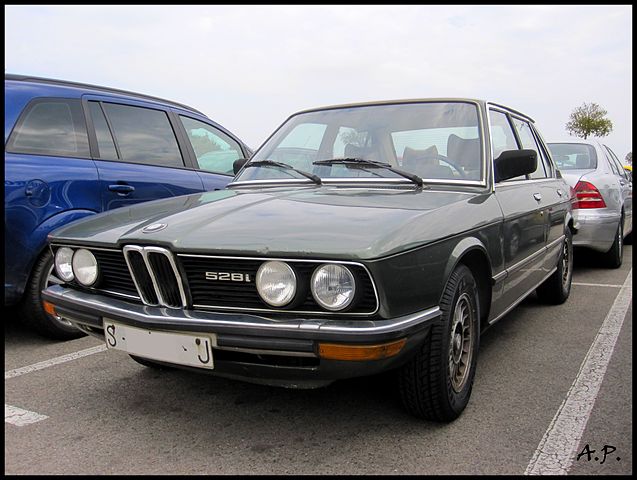 Image Source : Wikimedia
The BMW 528i looks very similar to its 1972 predecessor, however, the difference between the two vehicles is where it should count the most; underneath the hood. The 528i sported the latest and greatest technology at the time, putting it leaps and bounds above its predecessor in that regard. The 528i runs great in nearly all categories and it can potentially get 30 mpg. Also, you can push it to around 120 mph, making it loads of fun to drive around town.
18.Opel Manta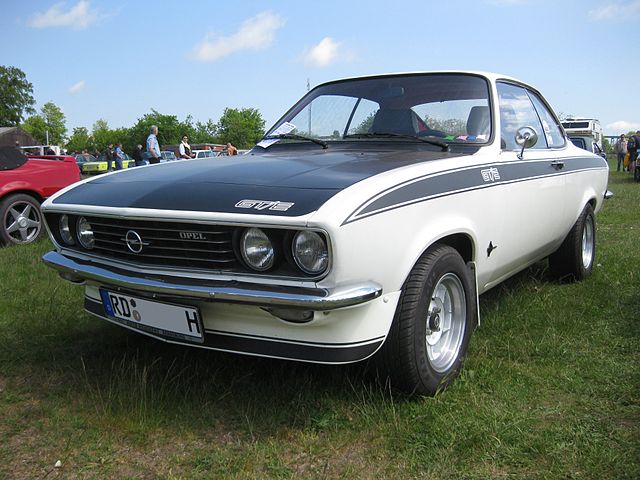 Image Source : Wikimedia
The Opel Manta is an excellent car to use as your every day vehicle. This coupe is slowly moving up in terms of value, so if you're going to buy one, it's now or maybe never (unless money isn't an issue). The Manta is a mean looking classic vehicle with the toughest drive train you've likely ever seen. The body has been known to suffer from corrosion, but if you're able to find a later model in good condition then you've likely found your next daily driver.
19.Ford Granada Injection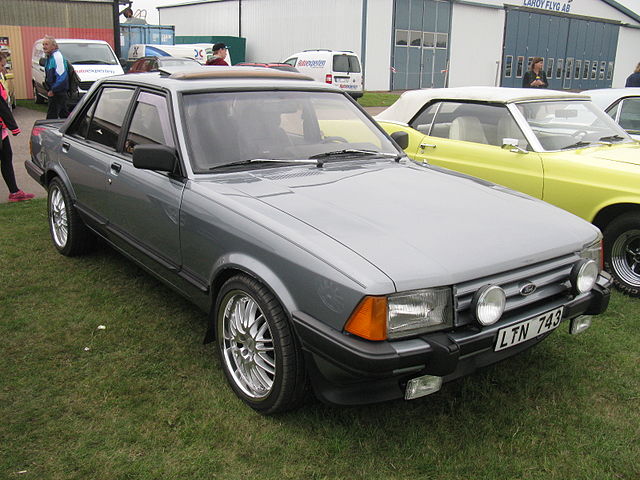 Image Source : Wikimedia
Not the cheapest classic vehicle on this list, but it's most certainly worth the price if you're looking for reliability. The Granada Injection is one of those classic vehicles that's perfectly suited for everyday use. With its rubber chin spoiler, TRX wheels, and forward facing spotlights this vehicle has a lot to offer. Let's not forget about the interior with its Recaro seats and charcoal-hued liner. Reliable and stylish, the Granada Injection is an excellent choice as a daily driver.
20.Lexus LS400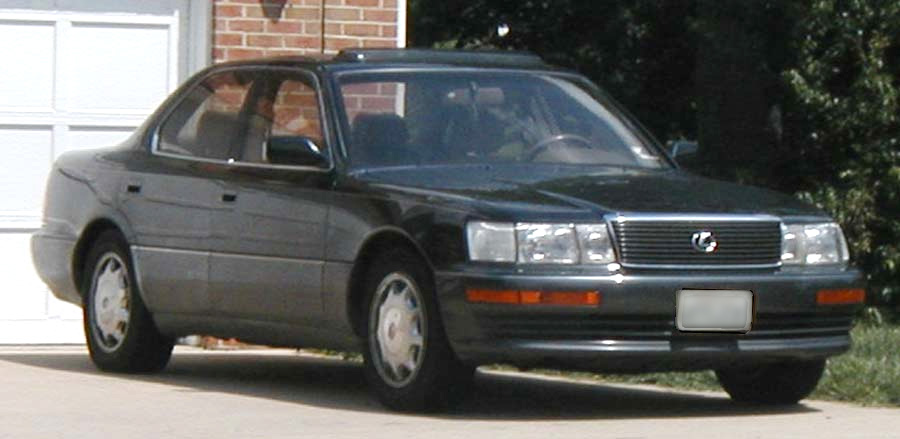 Image Source : Wikimedia
Toyota is no stranger to building reliable cars. It's common for a Toyota to have hundreds of thousands of miles on the engine before things start to go wrong. With that being said, the luxurious Lexus LS400 has a nearly infallible track record of reliability. The overall build quality is top of the line. Furthermore, it sports the 4 liter 1UZ-FE V8 engine. What that all means is that no matter how much you drive this beautiful classic (and as long as you take care of it), The Lexus LS400 will feel like new every single time your foot presses down on the gas. Relatively affordable, reliable, and luxurious the LS400 has you covered on all fronts.
Insurance For Classic Cars
Anyone who owns a collectible vehicle knows that taking out insurance for classic cars is essential. But that doesn't mean it's easy. Classic and collectible cars make up a fraction of all vehicles in the United States, which is why most big-name insurance providers aren't set up to provide specific coverage. Leland West specializes in insurance for classic cars because we know that collectibles require unique care and attention, not a catch-all policy.
Popular Questions:
What is the best insurance for classic cars?
When can I get classic car insurance?