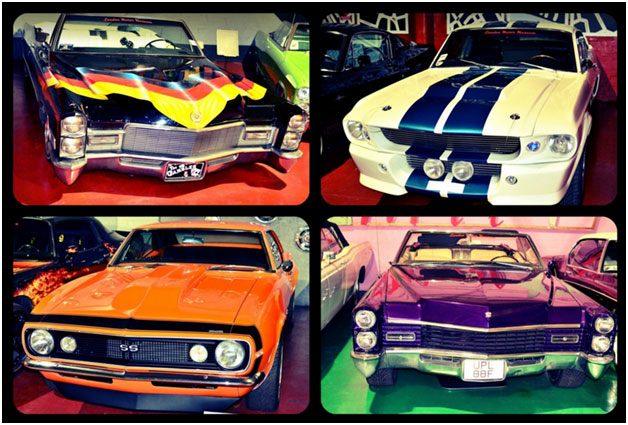 Image from PxHere
Muscle cars have a special place in the hearts of Americans who grew up in the 1960s or '70s. They represented a cultural and corporate shift in the automotive industry, offering a mix of performance and style that captured the imagination of a generation. Let'sexplore the defining characteristics of muscle cars, examine some iconic models that shaped the industry, and consider their impact on American culture.
Defining the Muscle Car
Typical muscle cars come with large V8 engines, rear-wheel drive, and a 4-speed transmission, so it's easier to smoke the rear tires. They have plenty of torque and acceleration for straight-line performance. The design of muscle cars is also a key factor, with bold styling, aggressive lines, and eye-catching paint schemes or graphics.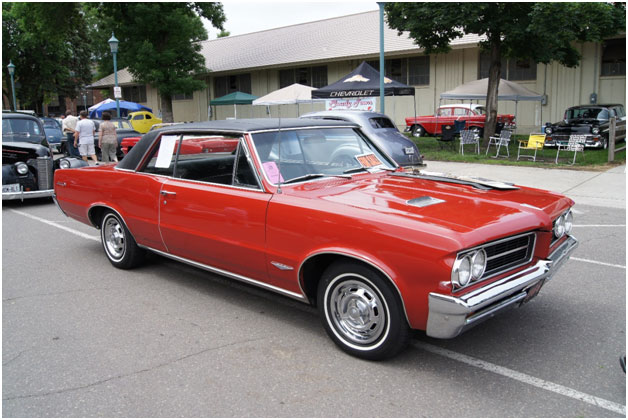 1964 Pontiac GTOby Greg Gjerdingen from Willmar, USA, CC BY 2.0, via Wikimedia Commons
The Pioneers: 1960s Muscle Cars
The 1960s marked the beginning of the muscle car era, as manufacturers released several iconic models to the public. Muscle car fans regard the 1964 Pontiac GTO as the first factory muscle car. Packed with a thumping 389-cubic-inch V8 engine and a four-speed manual transmission, it was a hit with the public, selling like crazy in its first year and inspiring industry competitors.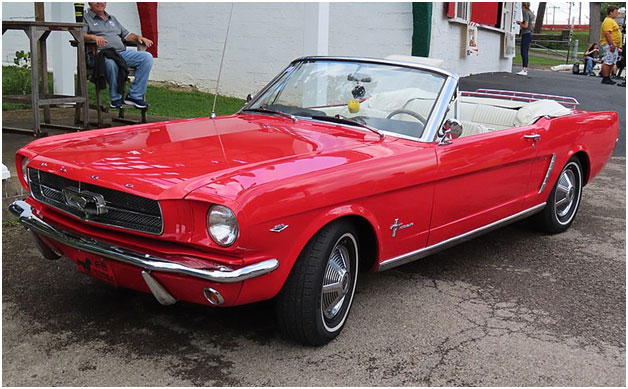 1965 Ford Mustang Base Convertibleby MercurySable99, CC BY-SA 4.0, via Wikimedia Commons
The 1965 Ford Mustang was the next automotive milestone, offering affordable performance and stylish design in a compact package. The first "Pony Car" became an instant classic and sold over 680,000 units in its first year. The Mustang helped shape American youth culture and remains a beloved automotive icon.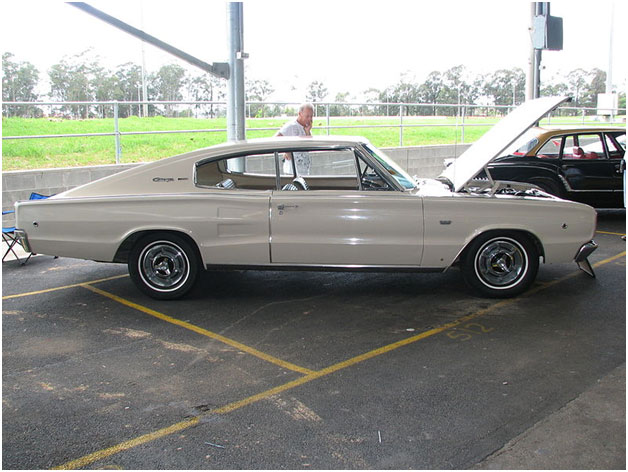 1966 Dodge Charger by Jeremy from Sydney, Australia, CC BY 2.0, via Wikimedia Commons
The 1966 Dodge Charger stood out for its distinctive design, featuring a fastback roofline and hidden headlights. The Charger also had some racing successes, including winning the 1966 NASCAR Grand National, helping coin the phrase, 'Win on Sunday, sell on Monday.'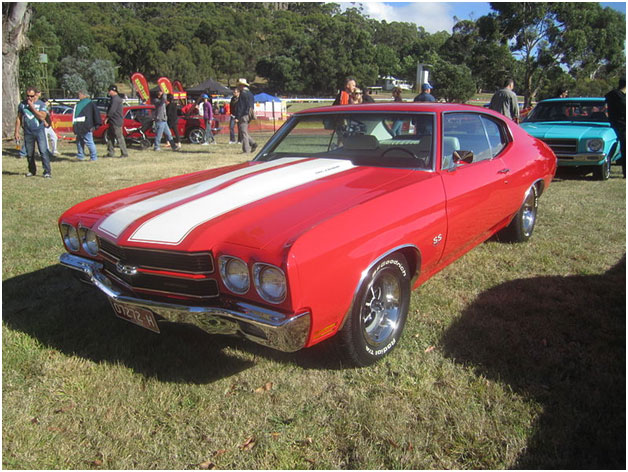 1970 Chevrolet Chevelle SS454 Sports Coupeby Sicnag, CC BY 2.0, via Wikimedia Commons
The Peak: 1970s Muscle Cars
The 1970s hit the peak of the muscle car era, producing some of the most iconic and popular models in automotive history. The 1970 Chevrolet Chevelle SS 454 is one example, featuring a massive 454-cubic-inch V8 engine and producing up to 450 horsepower. It remains a high-performance icon to this day.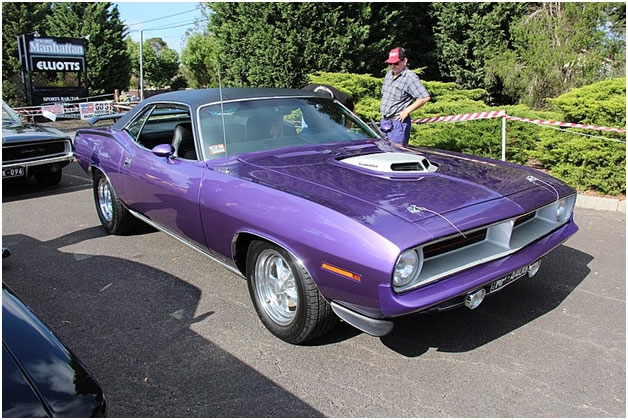 1970 Plymouth Cuda 440-6by Sicnag, CC BY 2.0, via Wikimedia Commons
The 1970 Plymouth Hemi 'Cuda was a limited-production model that is still sought after by collectors today. It featured a 426-cubic-inch Hemi V8 engine, producing up to 425 horsepower, and boasted a distinctive shaker hood scoop that helped increase airflow to the engine and added a very aggressive look.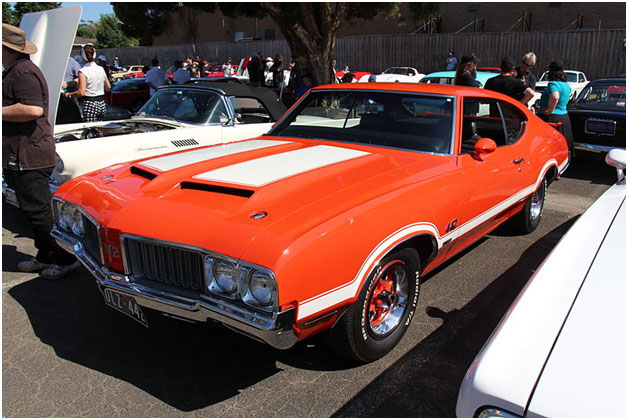 1970 Oldsmobile 442 W30 by Sicnag, CC BY 2.0, via Wikimedia Commons
The 1970 Oldsmobile 442 W-30 was notable for its combined performance and comfort.Featuring a 455-cubic-inch V8 engine and upscale interior appointments, it had a unique market position, appealing tomuscle car enthusiasts and luxury car buyers.
The Decline: The Fuel Crisis and Emission Regulations
The muscle car era declined in the 1970s because of several global factors. Rising gas prices made fuel-efficient vehicles more appealing to consumers, environmental concerns led to strict emissions regulations, and soaring insurance costs pushed muscle cars out of reach. Consumer preferences shifted towards smaller, more efficient automobiles with better handling, gas mileage, and safety features.
The Resurgence: 21st Century Muscle Cars
They're not dead yet! After losing their statusat the end of the 20th century, muscle cars made a strong comeback in the 21stcentury. And the top three automakers were ready to make a statement! The 2005 Ford Mustang, 2009 Chevrolet Camaro, and 2008 Dodge Challenger SRT8 were the perfect iconic models tolaunch the revival.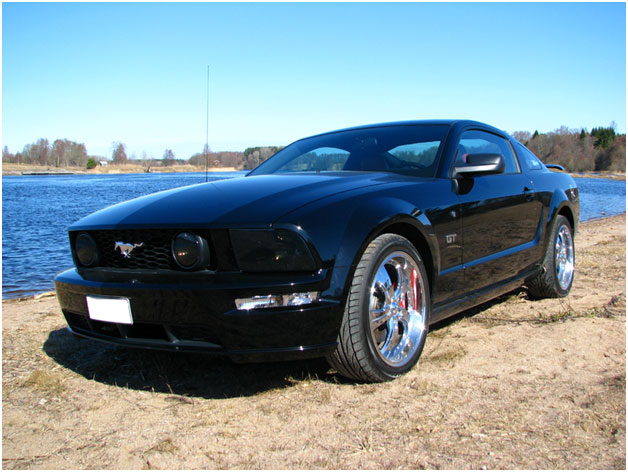 Ford Mustang GT 2005 by Swecastel, CC BY 3.0, via Wikimedia Commons
The 2005 Ford Mustang is a modern version of the classic 1960s Mustang. It features retro styling with modern technology, including a fuel-injected V8 engine and independent suspension. The release of this model rekindled enthusiasm for muscle cars among enthusiasts and sparked interest among younger generations.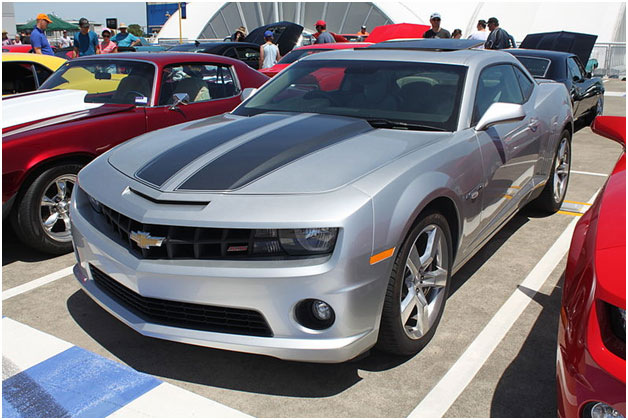 2009 Chevrolet Camaro SSBy Jeremy from Sydney, Australia, CC BY 2.0, via Wikimedia Commons
The 2009 Chevrolet Camarowanted to bring back the muscle and offered a 6.2-liter V8 engine with 426 horsepower and a six-speed manual transmission.It worked, and the Camaro signaled the resurgence of a new muscle car era.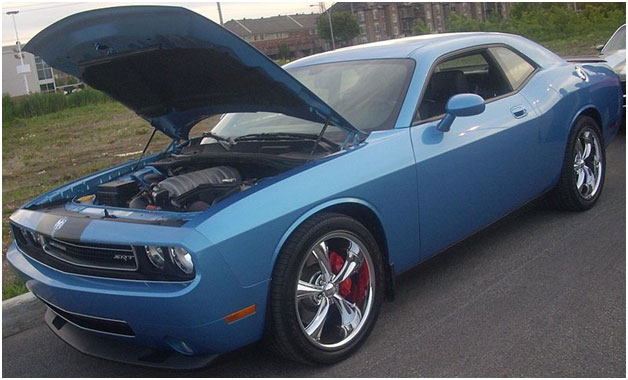 Dodge Challenger SRT8by Bull-Doser, Public domain, via Wikimedia Commons
The 2008 Dodge Challenger SRT8 was another classic design revival, featuring a sleek, modern take on the 1970 Challenger. To get the public's attention, it possessedsome exhilaratinghigh-performance options, including a 6.1-liter Hemi V8 engine that produced 425 horsepower.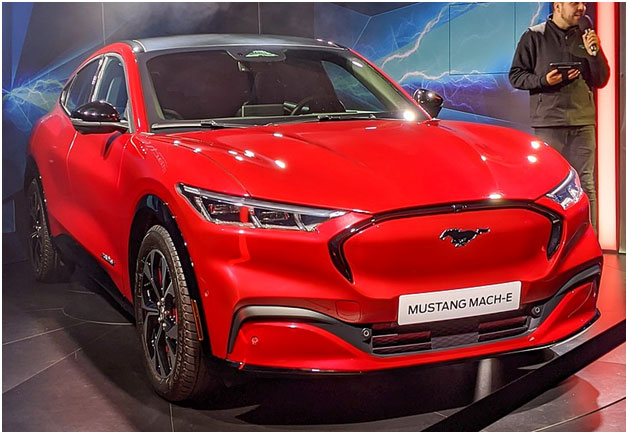 2020 Ford Mustang Mach-Eby Craig James, CC BY-SA 4.0, via Wikimedia Commons
The Future of Muscle Cars
With changes in the environment and restrictions on natural resources, the automotive industry continues to evolve, as do muscle cars. One trend that has developed in recent years is the evolution of electric muscle cars. Models such as the 2020 Mustang Mach-E and the upcoming electric Camaro promise to deliver high-performance capabilities while claimingenvironmental sustainability.
Muscle Cars in American Culture
Muscle cars have played a significant role in American pop culture, particularly in Hollywood. Movies and television shows such as the 'Fast & Furious' franchise, 'Bullitt,' and 'The Dukes of Hazzard' featured iconic muscle cars and helped secure their place in popular culture.
Indeed, car chases in the movies created a desire to own a muscle car stronger than any magazine ad or TV commercial. Who can forget the white '71 Dodge Challenger in "Vanishing Point," the '71 Ford Mach 1 Mustang in 'Gone in 60 Seconds,' or perhaps the most famous car to ever race across the screen, the '77 Firebird Trans Am in 'Smokey & the Bandit.'
Auto racing is another popular aspect of muscle cars in American culture. Muscle cars have played an integral role in motorsports since the early days of drag racing up to current NASCAR events.
Collectability and car shows are also part of the muscle car culture. Enthusiasts enjoy attending car shows and auctions to showcase their prized muscle cars and connect withcar lovers who share their passion.
Conclusion
Muscle cars have had a lasting impact on American automotive history and are enduring cultural icons. From their creation in the 1960s to their rebirth in the 21st century, muscle cars continueto capture the imagination of car enthusiasts worldwide.
Muscle cars transformed American culture with their blend of performance, style, and attitude, and they still impact the automotive industry today. Whether you prefer the classic designs of the 1960s, or you'd rather be cruising in one of the high-performance icons of the 1970s, muscle cars will always inspire a sense of nostalgia for a bygone era.
As enthusiasts continue to cherish these automotive legends, it's crucial to ensure their protection with appropriate classic car insurance. Finding the right coverage can safeguard your investment and passion for these vehicles. To explore comprehensive options for classic car insurance, visit Leland West and drive with peace of mind.
Muscle Car FAQs
A. What makes a car a muscle car?
Muscle cars typically refer to high-performance, rear-wheel-drive vehicles with powerful engines and aggressive styling.
B. Why did muscle cars decline in the 1970s?
Muscle cars declined in the 1970s because of rising gas prices, environmental concerns, and changing consumer preferences.
C. How have modern muscle cars evolved from their predecessors?
Modern muscle cars have evolved to incorporate advanced technology, including hybrid power trains, lightweight materials, and advanced driver-assist systems.
D. What role have muscle cars played in American pop culture?
Muscle cars have played a significant role in American pop culture, particularly in movies and television shows that feature iconic models.
E. What is the future of muscle cars in an increasingly eco-conscious world?
The future of muscle cars will probably involve a shift toward electric power trains and an increased emphasis on environmental sustainability. Car enthusiasts will continue to be attracted to cars that look sharp and have a lot of good, old-fashioned horsepower.
Resources:
https://www.topspeed.com/top-muscle-cars-of-the-60s-and-70s/
https://www.americanmusclecarz.com/articles/history-of-the-american-muscle-car
https://cars.usnews.com/cars-trucks/features/pontiac-gto-history
https://arnageneoclassiccars.com/en/the-evolution-history-of-the-muscle-car/
https://amazingclassiccars.com/ford-muscle-cars/
https://www.topspeed.com/you-probably-didnt-know-these-10-things-about-the-1970-chevrolet-chevelle-ss-454/
https://www.streetdirectory.com/travel_guide/57022/performance_cars/the_rise_and_fall_of_the_muscle_car_era.html
https://www.topspeed.com/15-modern-muscle-cars-that-you-shouldnt-overlook/