Most of the time we love a vintage car because it's vintage. They're special because they're rare, out of use, nostalgic. But often the best thing about a classic car is that it's unique, and sometimes being unique means thinking ahead of the curve. These are some antique cars that were years ahead of their competitors in terms of tech and design, and still hold up as unique, must-have vehicles.
Aston Martin Lagonda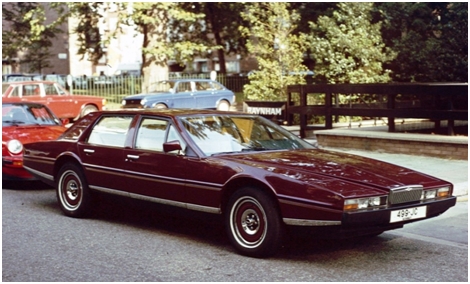 Image credit: Charles01 / CC BY-SA 3.0
It's one of those cars that you either love or you hate. I quite like it. Series 2 models were one of the first widely-available cars with a digital touchscreen display. Yes, the screen didn't really work, and Aston Martin abandoned the idea after a couple of years, but that doesn't change the fact that the Lagonda was definitely looking forward, not backward.
General Motors EV1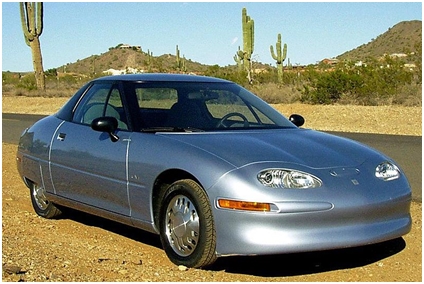 Image credit: Wikimedia / RightBrainPhotography(Rick Rowen)
Speaking of firsts, you can't get much better than the EV1, the first mass-produced, mainstream electric car. Back when Tesla was a twinkle in Elon Musk's eye, General Motors was leasing this car to an exclusive club of adventurous owners. GM ended up crushing most models as it thought electric cars would never be commercially successful, so if you come across a survivor know you've found a collector car.
Porsche 959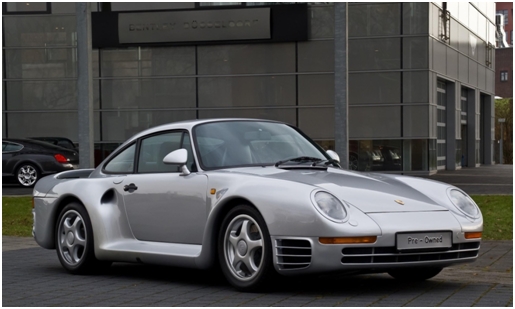 Image credit: M 93
It's scientifically impossible to have a list of classic cars without bringing up Porsche. They've made some beautiful cars over the years, but the 959 is not just a pretty face. When it rolled onto the roads in 1986 it was called the most technologically advanced mainstream car ever made. It started life out as a rally car, which explains it's top speed of 197 mph (317 km/h), but Porsche decided to produce a limited number of road-safe models and has inspired pretty much every sports car made since.
Honda Insight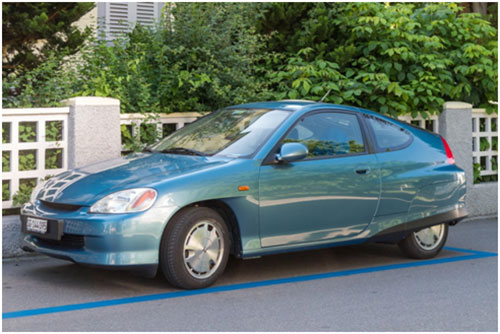 Image credit: JoachimKohlerBremen
Honda took a page out of GM's book with the Insight and created a classic car with a not-so-classic engine. Along with the Prius, the Honda Insight was the first mass-produced hybrid car in America, though it never made it the bigtime like it's Toyota cousin. Despite its smart engine and sleek design, the Insight was discontinued in 2006, making it a collector car with a special place in automotive history.
Pontiac Aztek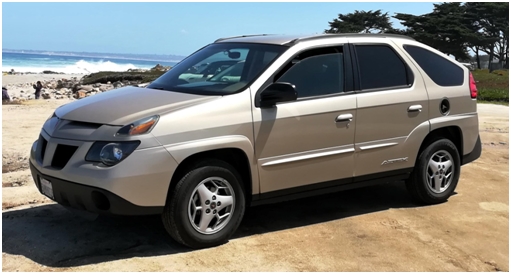 Image credit: Alexander Migl
Ok, I'll admit, when I picture a vintage car the Pontiac Aztek is not the first car I think of. It may look like a knock-off Transformer, but the Aztek was a crossover car before they were cool. Also, it came with a removable console that doubled as a cooler, and an attachable tent, so that's something. Now, no one is going to say the Aztek is the best classic car, but if it's good enough for Walter White it's good enough for me.
Citroën DS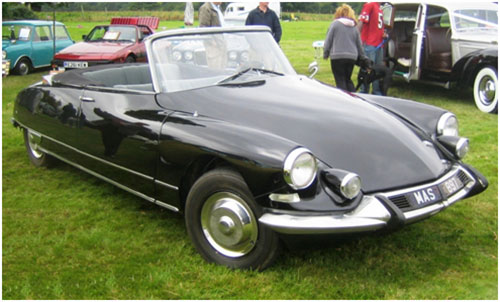 Image credit: Charles01
This classic car is a two-for-one because Citroën came up with two ways to be ahead of the game. Way back in 1955, the DS was the first car to have hydraulic suspension and the first mass-produced car to have disk brakes. All in a smooth and sophisticated body that makes you feel like you're in the Jetsons. To this day, the Citroën DS turns heads as one of the most exotic cars on the road.
Tucker '48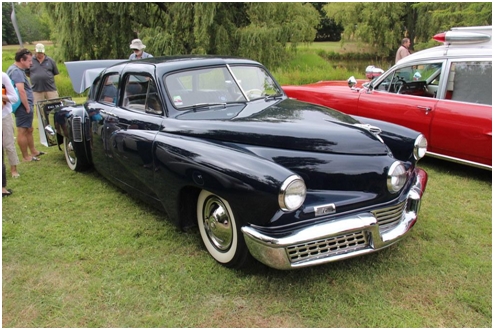 Image credit: Sicnag
Seven years before the DS, American entrepreneur Preston Tucker had a dream. Tucker dreamed of a car with disk brakes, a rotating headlamp, and seatbelts, which were quite the innovation back then. But the dream never really made it to reality. Tucker ceased production after only 50 units before an accusation of fraud led to a well-publicized investigation and trial; Tucker was acquitted, but the trial scared off any potential buyers. But the limited run made the Tucker '48 into an instant classic car: one Tucker '48 was sold at auction for just under $3 million.
Audi A2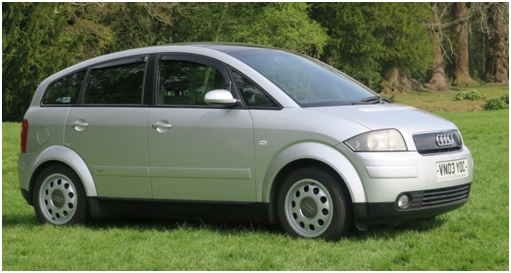 Image credit: Charles01
The Audi A2 is twenty years old this year, but it's so modern it could have been released yesterday and no one would bat an eyelid. A lightweight and efficient daily driver, the A2 was one of the first cars with an aluminum body, but it failed to take off when it was first released. This classic car only found its audience in the second-hand market, where drivers discovered how ahead of its time the A2 really was.
Lamborghini Miura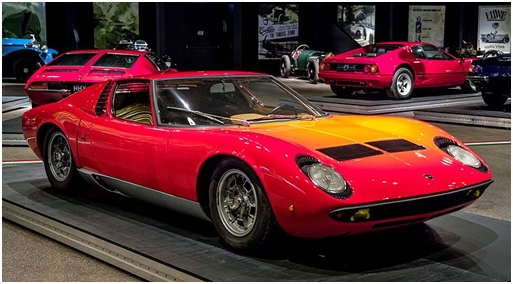 Image credit: Jörgens.mi / CC BY-SA 3.0
Last but not least, the car that some call the world's first supercar. As the first example of its kind with a mid-engine, the Lamborghini Miura went on to inspire countless supercars. Like the Porsche 959, it was the fastest on the road when it was released, and has a silhouette you're not likely to forget in a hurry. It occupies that enviable niche of classic cars: old enough to look vintage, but innovative enough to always feel new.
Insurance Classic Cars
Here at Leland West, we are experts in the particular kind of insurance classic cars need. We know that collectible vehicles are often bought as investments or showpieces, and therefore carry a higher price tag than the average car. We also know that, when damaged, classic cars might need expensive or bespoke parts and specialist care. That's why we've developed insurance with classic cars in mind, so you can be sure your investment or showpiece is covered.
Suppose you're a proud owner of one of these forward-thinking classic cars or are planning to acquire one. In that case, securing reliable, affordable classic car insurance is crucial to protect your investment. Leland-West specializes in providing comprehensive insurance coverage tailored for classic cars, ensuring that your exceptional vehicle is safeguarded against unforeseen events or damages.
Popular Questions:
What is the best insurance for classic cars?
How does classic car insurance work?