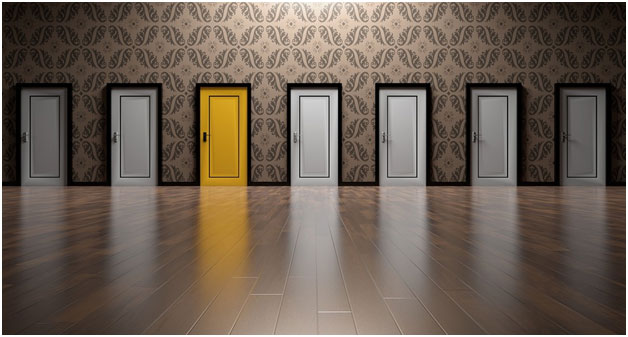 Your classic car is your pride and joy. You spend time caring for it and maintaining the pristine beauty. Whether you drive it to local car shows or you have it sitting in the garage, you still need to find the best classic car insurance. Otherwise, your investment isn't adequately protected.
Thankfully, most classic car insurance rates are cheaper than your daily car insurance. That's because these cars don't spend nearly as much time on the road. Still, there might be some mileage restrictions or additional rules about where the vehicle is parked.
Let's take a look at some facts about classic car insurance, so you can find the policy that fits your needs.
Classic Car Insurance Qualifications
Age isn't the only factor that makes a vehicle a classic when it comes to insurance. If you have a worn-down car that's covered in duct tape, you will have trouble finding a provider. Many insurance companies require an appraisal. If they don't, there are still some qualifications to meet.
Car Qualifications
While the requirements will vary, here are some general guidelines regarding your car.
Condition – Insurance companies expect that your classic car will be well-maintained. It's possible to get your vintage car covered during restoration with a few companies.
Age – For most insurers, your car must be at least ten to 20 years old for insurers to consider it as a classic or 25 years to be classified as antique. However, each provider has different guidelines, and some classic car insurance companies will insure new cars if they come into the market with a known pedigree. Examples would be a new Porsche, Corvette, Ferrari or similar exotic cars.
Use – Classic car and classic truck insurance doesn't cover your daily driver. Most policies specify some type of occasional use.
Storage – Insurers also have requirements for the storage of your classic car. Most specify that your vehicle remain in a locked garage. If an insurer does accept a driveway or carport, expect your rates to be higher.
Modifications – Some classic car insurance companies aren't comfortable with vehicles that are modified. Others are perfectly fine with mods, and cover them just like stock parts, so long as they are disclosed at time of application. If you have a modified car, be sure to ask about this and above all fully disclose your changes.
Driver Qualifications
In addition, there might be some stipulations on the policyholder.
Age/Experience – Your insurance provider will want you to be at least 25 years old and have maintained five to ten years of driving experience.
Good Driving Record – It's not enough that you've been driving; you must have a clean driving record as well. Usually, this means having no accidents or major violations for at least three to five years.
Other Cars – To cover a classic car, you will need to show that you have a regular daily driver. This guarantees that you aren't planning to use the covered vehicle as your commuter.
Finding Classic Car Insurance: Key Features
We all know how important muscle cars and hot rods are to their owners. Many treat their little sports cars like a baby. That's why you want to cover your car with some special insurance features. Ask your classic car insurance company if they offer any these additional protections:
Restoration Coverage
If you are currently working on a classic car, you want to cover it during the restoration. Not every company offers this protection, so you might need to shop around. Of course, you might have to adjust the coverage amount as you move through the process. As the value of your vehicle goes up, so should the plan.
Spare Parts Coverage
If you've worked on your car at all, you know how pricey the parts become. That's why many classic car insurers provide parts coverage to customers. Ask if they provide coverage to protect any stolen or lost parts.
Agreed Value
When you insure a regular car, the provider pays the actual cash value of that vehicle at the time of loss. Due to depreciation, this is usually less than what you paid for your vehicle. That model doesn't work for collector cars. The reason is because the value of your vehicle will ideally rise, rather than depreciate, as time goes by.
That's why car insurance companies use an agreed value car insurance. You and the provider agree on an amount in advance. Then, you are guaranteed that amount, minus your deductible, if something happens.
Whatever you do, make sure you read the fine print to ensure you are going to receive that agreed value. If the wording says, "stated value," you will not receive what you think. Stated Value Insurance pays out the Actual Cash Value or the Stated Value, whichever is LESS.
Find Savings on Classic Car Insurance
There are a lot of choices when it comes to selecting a classic car insurance provider. You might need to do a little shopping, but there are ways to keep the cost down. Make sure you compare all of the quotes, paying close attention to the coverage and deductibles. Ask the company if they offer any special programs. Here are a few to look for.
Multiple vehicle discounts – if you insure more than one car with the company, there might be a discount available. This is especially helpful if you have a classic car collection.
Higher deductibles – if you have the money to cover an incident, consider raising the deductibles to keep your premiums lower.
Low mileage restrictions – it might sound good to have unlimited mileage, but you don't want to pay for that if you only drive to a few car shows. If you drive minimal miles, save more with restrictive policies that better match how you actually use the car. Club memberships – if you belong to some car clubs, you might be able to qualify for additional discounts.
Anti-theft devices – discounts are offered by many providers if you install some anti-theft protection, or if it came with the car from the factory.
Safe-driving courses – if you take a driving course, you might be able to further reduce your premiums.
Protect Your Classic Car
Above all, make sure you take your time and do your homework. After all, you didn't just go out and pick the first classic car you saw for purchase. You did research and made sure it was the right fit for you. Do the same thing when you decide what car insurance company to use. You want to make sure your collectibles are adequately protected for the long haul.
Featured Image Credit: qimono / Pixabay
Popular Questions:
How does classic car insurance work?
How to Find the Best Classic Car Insurance​?