Do you want to purchase a classic car but aren't sure exactly how? There are a number of different things to look for. In fact, before you even start looking for an old car to purchase, there are a few things you should do, including looking into classic car insurance.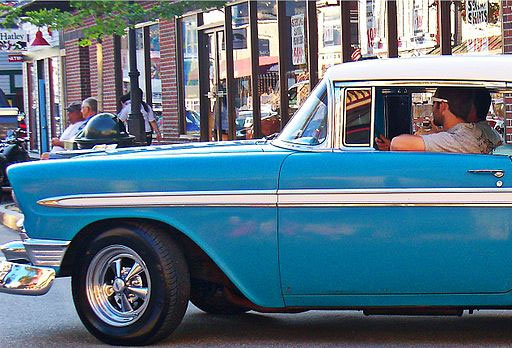 Read up on Classic Cars
One of the most important things to do when buying an old car is to know what you want. To that end, you should read classic car magazines and do some research online. This will give you an idea of what type of classic car you want and how much you may need to spend on it. You might also want to join a local classic car club. While reading about cars is one thing, it's another to be able to look at them and discuss them with their owners. These local experts may also be able to answer some of your questions that online resources or magazines can't. There are also national car clubs that focus on specific brands. For example, there are Chevrolet or Mustang car clubs. There are also more generic clubs such as the Antique Automobile Club of America that can give you a lot of information.
Look at your Purchase Objectively
When buying an antique car, a lot of people do so on a whim. They see a car that reminds them of the one they used to drive when they were young, and so they snatch it up. But often, this means they don't really look at the car's problems. That's why you should do your best to remove emotion from your purchase. Take a look at the car objectively and decide if it's really worth the money or not.
Take a Hard Look at your Budget
Before you can choose an old car, you have to know how much you can actually afford. Remember that buying an older car has more expenses than the initial cost. You may also have to pay for classic cars restoration and repairs, and you'll need to buy the proper auto insurance. This may cost you more than you might think, so be sure you factor it into your costs. Do you have the time to fix up your car? It may take a lot of time and money, so be sure you have plenty of both.
Find a Reputable Seller
Make certain you purchase your car from someone who has taken care of it and is upfront about its issues, if it has any. If the seller is a classic car enthusiast, you will know you're getting a car that's in good shape, but the seller will also know what it's worth and charge accordingly. If you buy from someone who doesn't know classic cars, you might get a better price, but the car may be in terrible shape.
Talk it Over
Finally, if you're married or have a significant other, don't make the purchase alone. Be sure to talk it over so you both understand the financial obligations you're making. You may also need to decide if the collector car insurance will be in both of your names or just in yours.
Antique Auto Insurance
Not all older vehicles meet the conditions for antique auto insurance. There are a number of conditions your vehicle must meet to be covered with specific insurance suited to the requirements of an antique. On top of that, they often vary from state to state. Here at Leland West, however, we've been providing classic auto insurance for 25 years and can give you expert advice on antique auto insurance.
Popular Questions:
Who is the best classic car insurance?
How does classic car insurance work?​